Marion BERTAGNA, MB Projects Founder
Marion has had 17 years of experience in the cultural industry in prestigious institutions and companies, both public and private, in Beijing, Paris, New York and Shanghai, filling leadership roles and with an extensive track record of successful projects.
She has successively been manager of the CourtYard Gallery in Beijing (2000-2002), co-curator of "Alors, la Chine?" exhibition at the Centre Pompidou in Paris (2003-2004), International Marketing and Communications Director of Arte-Charpentier Architecture Design Firm in Paris and Shanghai (2004-2007), and Specialist in Chinese Contemporary Art at Sotheby's in New York (2007-2009).
From 2010 to 2014, Marion held the position of Cultural Attachée at the French Consulate in Shanghai. For five years, she led the promotion of French culture in Shanghai, creating long-term successful collaborations between Chinese and French institutions.
Fluent in French, English and Mandarin, and with a deep knowledge of the Chinese local scene and understanding on how to conduct business in China, Marion has a diverse background and strong expertise in cultural exchange, with a demonstrated ability to build, motivate and manage multi-cultural teams.
Marion holds a Master's degree in Business Administration from HEC School of Management, Paris, as well as a BA in Chinese Language from the National Institute for Oriental Languages (INALCO) and a Post-Graduate Diploma (DEA) from EHESS. She also studied for one year in Wuhan University and another year at Beijing's People's University.
Marion is also Secretary-General in China of the France China Foundation, a platform for dialogue between French and Chinese young leaders, to stimulate their interest in the other country and inspire them to set up joint projects (www.francechinafoundation.org).
Florence PAN, Project Manager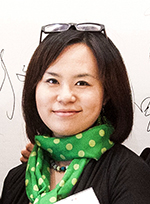 Florence graduated in Visual Communications from Shanghai Institute of Technology, and in Visual Arts from Institut Supérieur des Beaux-Arts de Besançon, in France. She started her career as an assistant journalist for the French Radio/TV Channels RFI/BFM in Shanghai, before working as a graphic designer for the French architecture company New Design Architecture (NDA).
Between 2010 and 2015, Florence PAN worked as Communications Officer in the Cultural Department of the French General Consulate in Shanghai, where she was in charge of press relations, newsletters, websites, and social networks (she developed the Consulate's micro-blogs WeChat and Weibo). She organized many press conferences and a vast number of interviews, developing a great network of media contacts and partners. She created project-specific websites (the official websites for the French events during SH World Expo 2010, and Fête de la Musique), as well as organized cultural events (Fête de la Musique Shanghai 2014 Poster Exhibition, etc).
Florence joined MB Projects in January 2015. As Project Manager, she has had a central role in the organization of several large exhibitions such as "Masterpieces from the Centre Pompidou", "A Beautiful Elsewhere" by Fondation Cartier, and more.
She specifically coordinates the Communication Services of MB Projects, including media relationships and partnerships, websites, social networks, etc. Florence has a strong capacity to build partnerships and superb fund raising experience.
Florence is fluent in Mandarin, Shanghainese, French, and English.
Victoria DE ARVIZU, Project Manager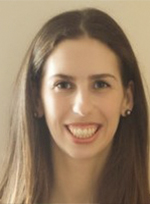 Victoria has a strong international career in business development and project management across different industries, particularly in culture. She holds a Master's Degree in ARt Business from Tsinghua University, Beijing, and sotheby's Institute of ARt, New York, in addition to her Degree in Law from Universidad de León, Spain, and a Post-Graduate Diploma in Mandarin Chinese from Beijing Language and Culture University. She also studied for a year at Università di Bologna, Italy and another year at EAC, Paris.
Between 2005 and 2008 Victoria worked as tax and legal advisor at EY's European Desk in Shanghai, focusing on cross-border projects for multinationals from France, the Benelux, Spain and Italy, active in industries such as energy, telecommunications, pharmaceuticals and hospitality among others.
Later on, she worked at Galerie Alexis Bordes in Paris (2008-2009) where she was responsible for client relations and internal operations, and as manager at Morton Subastas, the leading auction house in Latin America, in Mexico City (2009-2010), where she managed the five main departments and secured important collections for special sales. Victoria returned to China in 2011 and founded Videart Limited, a gallery dedicated to presenting European Old Masters in Shanghai (2011-2015), a pioneer in its kind that allowed her to collaborate with important European galleries in presenting exceptional pieces to the Chinese public. In 2016 Victoria acted as deputy director at Pearl Lam Galleries in Shanghai, in charge of business development, art fairs and special projects. She joined MB Projects in 2018.
Victoria is fluent in Spanish, French, English, Italian and Mandarin.
Louise TAI, Project Coordinator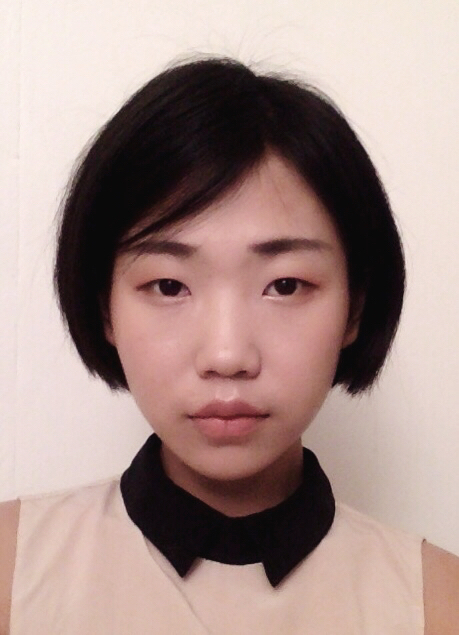 Louise graduated in Interior Design from Tianjin Academy of Fine Arts (BA) and received a Master's Degree in Art Market Studies from Institut d'Etudes Supérieures des Arts, Paris (IESA). Over the course of her studies, she participated in a one-year exchange program at Ecole d'Art de Toulon, France, as well as in a design workshop at Kaywon School of Art & Design, South Korea. Louise lived in France for 4 years, where she both completed her studies and gained her first professional experiences working for an art gallery and at an art fair.
Louise joined MB Projects in 2016. She took an important role in the organization of large exhibitions such as "Masterpieces from the Centre Pompidou" and "A Beautiful Elsewhere" by the Fondation Cartier pour l'art contemporain, where she was specifically in charge of proofreading and quality control, supervision of catalogue and merchandising production, including copyright management, and other coordination tasks with a strong attention to detail. Louise has also been coordinating the Young Leaders sessions for the France China Foundation, which has given her a deep understanding of institutional and diplomatic topics.
Louise is fluent in Mandarin, French, English, and Korean.
Siyi LI, Project Coordinator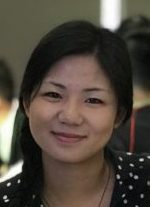 Siyi graduated in Graphic Design from Luxun Academy of Fine Arts in Dalian and from Ecole Supérieure des Arts et Design Le Havre-Rouen in France (BA). She completed a Master's Degree in Art at Ecole Nationale Supérieure d'Art in Nancy. During the 5 years she spent in France, Siyi had the opportunity to work for an art gallery and a graphic design festival. She also took part in an international art research and creation program with the Ecole Offshore in Shanghai and curated various art projects and exhibitions in China.
Siyi joined MB Projects in 2017 as the person in charge of social networks. As such, she has created and managed various institutions' Chinese WeChat and Weibo accounts, notably Paris Musées and Fondation Cartier pour l'art contemporain. Siyi's strong background in graphic design as well as in art history enables her to work on both the content and the design of those accounts.
Siyi is fluent in Mandarin, French and English.
Qianyu CHEN, Project Coordinator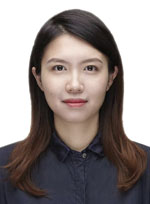 Qianyu graduated in French language and applied culture from the Foreign Affairs Institute of Xi'an and from then on has held a variety of roles always related to French business and culture. She started her career in F&B and in 2013 moved to Qingdao to work as an executive assistant at Olmix Group where her responsibilities included important projects coordination, including the organisation of large seminars in China.
At the start 2019 she joined the Museum of Contemporary Photography in Chengdu as executive assistant, where her role was key during the project implementation phase to ensure a smooth communication between the Chinese and French partners, while also being in charge of events & PR. Throughout her career she has acted as translator and interpreter for French institutions such as Business France, Alliance Française and the Chambre de commerce et de l'industrie. She joined MB Projects at the end of 2019 as a project coordinator.
Qianyu speaks fluent Mandarin, French and English.
Fu JI, Project Coordinator
Fu has a strong international background, completing her B.A. in Art History at Smith College in the United States before being accepted to the École du Louvre in France, where she earned her M.A. in Art History and Museology. During this time, she had internship opportunities in numerous leading international museums, including the Metropolitan Museum of Art in New York, the National Palace Museum in Taipei, and the Musée Guimet in France. She has gained an in-depth vision into museum's missions and operations.
Fu started her career in the travel industry. As a licensed guide to national museums, she not only leads tours herself, but also works with travel agencies to develop art and history itineraries in France, Italy, and Spain. Returning to China in 2017, Fu joined Campus France, the official French agency for higher education worldwide. As the head of the Hangzhou office, she hosted large events such as education fairs and alumni forums, gaining rich experiences in project management.
Fu joined MB Projects at the beginning of 2021 as project coordinator and copywriter in the social media team.
Fu is fluent in Chinese, English and French.