Arte Charpentier on WeChat: presenting the work of a pioneering French architecture design studio in China
Arte Charpentier is not only behind some of the landmarks of Shanghai, such as the Shanghai Grand Theater, the Nanjing pedestrian street, or the Sinan Mansions. Founded in 1969 by Jean-Marie Charpentier, the firm has realized important projects in France such as the Saint-Lazare Metro station and the Imprimerie Nationale in Paris. With an international team of more than 120 architects and designers today, Arte Charpentier excels in four practices: architecture, urban planning, interior design and landscaping.
Arte Charpentier was one of the first foreign architecture firms undertaking projects in China in the 80s. It first came as part of a Sino-French cooperation project for the restoration of the French Concession in Shanghai and, with offices in Paris, Lyon and Shanghai, has since kept working between the two countries. Its latest cross-border project, the Sino-French Eco-City of Caidian in Wuhan, is an exemplary urban project implementing innovative solutions addressing all of the issues of the city and is part of a bilateral cooperation on sustainable urban development.
After a phase of benchmark and strategy to find the right positioning, MB Projects took over the management of Arte Charpentier's WeChat account and has, since July 2022, introduced to the Chinese public the work of this pioneering firm, present in China since the 80s and which projects span across the country.
All of these and more projects, alongside the vision of this unique firm, can be discovered on its WeChat account, scan the QR code below to follow!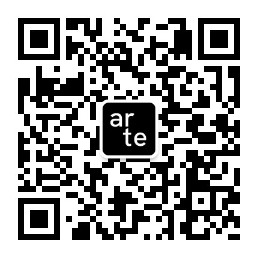 MB Projects is a leading agency in cultural strategy and management in China. It was founded by Marion Bertagna, a trilingual China specialist, with 20 years of experience in China and in the culture field. MB Projects assists international and Chinese cultural institutions, creative industry companies, and brands wishing to explore opportunities, develop activities, implement cultural projects, build partnerships, or extend their visibility in China.
www.mbprojects-china.com