MB News | Centre Pompidou – #PompidouVIP campaign on Chinese social networks
On December 11, 2019, the Centre Pompidou launched the #Pompidou VIP campaign introducing and massively promoting the "Very Important Pieces" of its modern and contemporary collections to the international public. This campaign is simultaneously conveyed to the Chinese public through a specific campaign on the museum's WeChat and Weibo official accounts. MB Projects is very happy to be managing these accounts since October 2019 and to support the Centre Pompidou in its efforts to engage with and welcome the Chinese public.
After revamping the design and defining a new content line, we are happy to have successfully launched the first publications on both platforms – a dedicated tool for the Chinese public to access all kinds of information about the Centre Pompidou, from practical information and ticketing, to in-depth presentations of the collections and temporary exhibitions, and announcements of all the exciting public programs offered by the institution.
To follow Centre Pompidou on social networks, please scan the QR code below: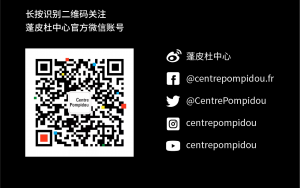 ---
ABOUT #PompidouVIP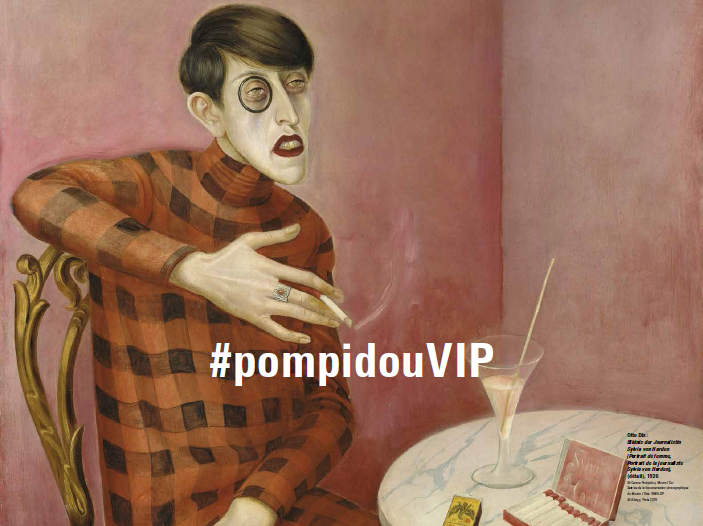 #PompidouVIP (for Very Important Pieces) is a new tour offered to the visitors of the museum, introducing a series of iconic works of modern and contemporary art, selected from the 120,000 works in the Centre Pompidou collection, the largest in Europe. Often loaned all over the world, these masterpieces are now back in Paris for this new tour, introducing the public to works by the most iconic 20th– and 21st-century artists. A chance to rediscover the Centre Pompidou's treasures!
Via this stroll round the collections on levels 4 and 5 of the Museum, the Centre Pompidou offers the public an immersive experience that presents the formal research and aesthetics underpinning modern and contemporary art.
MB Projects is a leading agency in cultural strategy and management in China. It was founded by Marion Bertagna, a trilingual China specialist, with 20 years of experience in China and in the culture field. MB Projects assists International and Chinese cultural institutions, creative industry companies, and brands wishing to explore opportunities, develop activities, implement cultural projects, build partnerships, or extend their visibility in China.
www.mbprojects-china.com