MB News | Fondation Cartier – Jean Nouvel retrospective opens at the Power Station of Art, Shanghai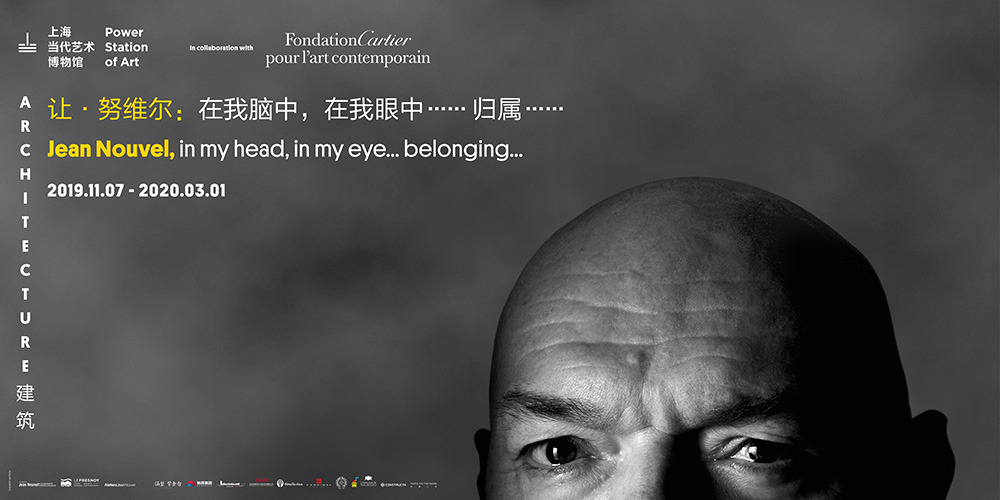 After A Beautiful Elsewhere in 2018 and Ishigami: Freeing architecture in the summer of 2019, the Fondation Cartier pour l'art contemporain inaugurated its third collaboration with the Power Station of Art in Shanghai with Jean Nouvel, in my head, in my eye… belonging…: a retrospective of the work of world famous architect Jean Nouvel, who designed the building of the Fondation Cartier in Paris. On view until March 1, 2020. MB Projects is happy to be continuously assisting the Fondation Cartier with its projects in China, and to be managing their official WeChat and Weibo accounts.
From November 7th, 2019 to March 1st, 2020, the Power Station of Art presents the first solo exhibition in China of Pritzker Architecture Prize winner and Venice Architecture Biennale Golden Lion Award recipient, French architect Jean Nouvel. Rather than an usual architectural display, Nouvel will transform the exhibition room into a theater filled with light and shadow for his exhibition titled Jean Nouvel, in my head, in my eye… belonging… It will debut a three-and-a-half-hour film produced by Nouvel, as well as six works of art based on his architecture, allowing visitors to immerse themselves in what inspired Nouvel's design practice, thus entering his thoughts and emotions. This exhibition is in collaboration with Fondation Cartier pour l'art contemporain.
As a part of the PSA series "Architecture & City" Exhibitions and Researches, this exhibition will not only present the architect's cultural standing and emotional belonging in a different way, but also showcase how light and shadow magic can illuminate the emotion and power of architecture, opening up multiple approaches to understanding architecture for the audience.