MB News | "Junya Ishigami, Freeing Architecture"
A huge success in Paris in 2018 at the Fondation Cartier pour l'art contemporain, where it was first created, the exhibition Junya Ishigami, Freeing Architecture is now presented in Shanghai, at the Power Station of Art, from July 18 to October 7, 2019. This is the very first solo exhibition in Asia of young Japanese architect, Venice Achitecture Biennale Golden Lion winner, Junya Ishigami, and it is the second collaboration between the Fondation Cartier and the Power Station of Art, after the exhibition A Beautiful Elsewhere in the summer 2018, which presented the richness and diversity of the Fondation's collection to the Chinese public. MB Projects is very happy to assist Fondation Cartier in the implementation of its projects in China and to support the promotion of the exhibition.
The exhibition title "Freeing Architecture" expresses Ishigami's unwillingness to succumb to traditional architectural forms and methods of expression. Instead, he freely explores and creates new definitions of architecture. Ishigami believes that buildings today are no longer just simple shelters, but diverse "sceneries" that make up the vast space of this world. He uses his mastery of environment, nature and scale to transform buildings into entirely new sceneries and thereby discovering entirely new worlds.
The exhibition not only covers 20 groups of architectural projects such as KAIT Workshop, House of Peace, Chapel of Valley, but also reveals the process and details of the architect's realization of the concept through large-scale models, architectural drawing, design manuscripts, and films.
In a pluralistic society that's rapidly changing, Ishigami believes that we need to think freely and explore various possibilities of free architecture. Ishigami points out that "If architects and non-architects from all over, people all around the world could think about architecture more freely. If such scenery joined together to form a single space, the world would be all the richer for it. The different values in the world and types of architecture in the world would come closer together. Architecture would become more intimate than it is now."
An online trilingual guided visit by the artist has been created for the visitors and is accessible through the Fondation Cartier's WeChat account. To follow Fondation Cartier pour l'art contemporain's WeChat account, please scan the QR code below: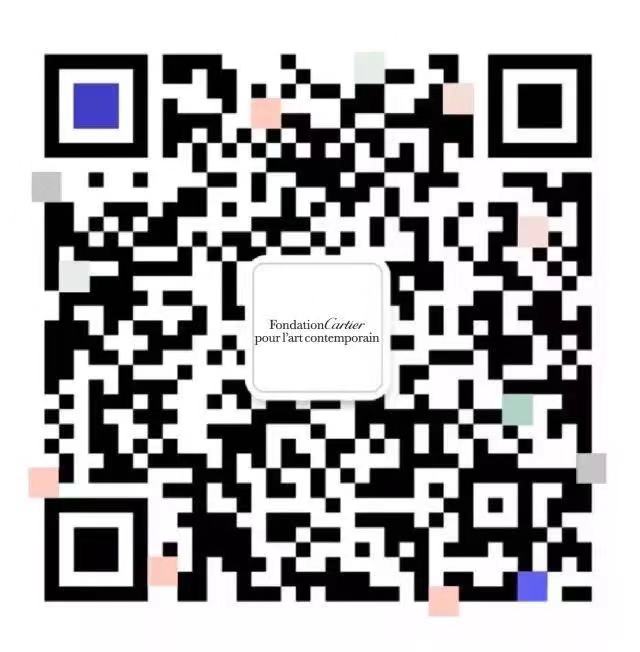 MB Projects is a leading agency in cultural strategy and management in China. It was founded by Marion Bertagna, a trilingual China specialist, with 20 years of experience in China and in the culture field. MB Projects assists International and Chinese cultural institutions, creative industry companies, and brands wishing to explore opportunities, develop activities, implement cultural projects, build partnerships, or extend their visibility in China.
www.mbprojects-china.com