MB News | MB Projects January – July 2019 Review
Time is flying and summer is already well underway… Here are some of the projects that have kept us busy at MB Projects over the past six months.
1. Junya Ishigami: Freeing Architecture, at the Power Station of Art
Shanghai – July thru October, 2019
A huge success in 2018 at the Fondation Cartier in Paris, where it was first created, this exhibition is now on view at the Power Station of Art in Shanghai. Through 20 groups of architectural projects, young Japanese architect Junya Ishigami (b.1974) freely explores and creates new definitions of architecture and demonstrates an amazing capacity to conceive his practice as being outside the boundaries of architectural "scale" thinking. An online trilingual guided visit by the artist has been created for the visitors and is accessible through the Fondation Cartier's WeChat account.
To follow Fondation Cartier pour l'art contemporain's WeChat account, please scan the QR code below: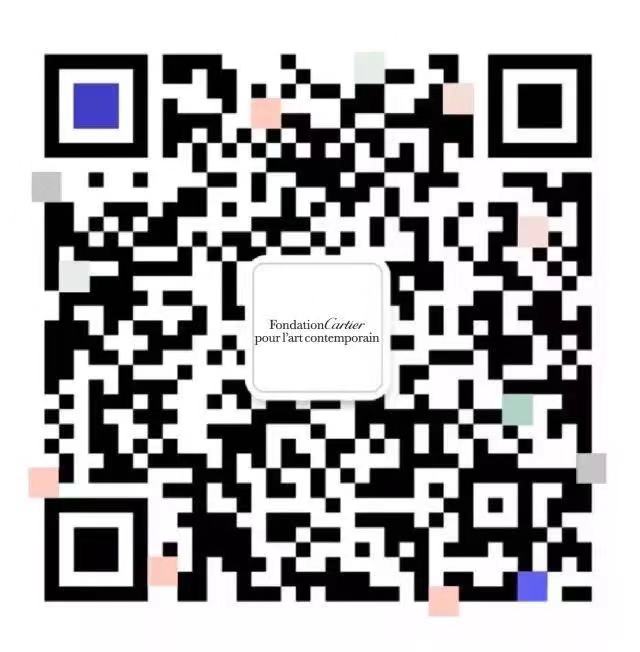 ---
2. The France China Foundation "Young Leaders Program"
France – July 2019
The French region of Provence and Paris were the setting of the 7th session of the France China Foundation's Young Leaders Program, which took place during the first week of July. 45 young leaders from China and France strengthened ties and discussed around the theme of Optimism! at the Rencontres Economiques d'Aix-en-Provence, the Arles Photo festival, thecamp, Château La Coste and the National Assembly.
For more info on the Young Leader's Program, please check :
FCF | 2019 Young Leaders Seminar in Provence and Paris
---
3. Beyond Boundaries, Cartier and the Palace Museum Craftsmanship and Restoration Exhibition
Beijing – June-July 2019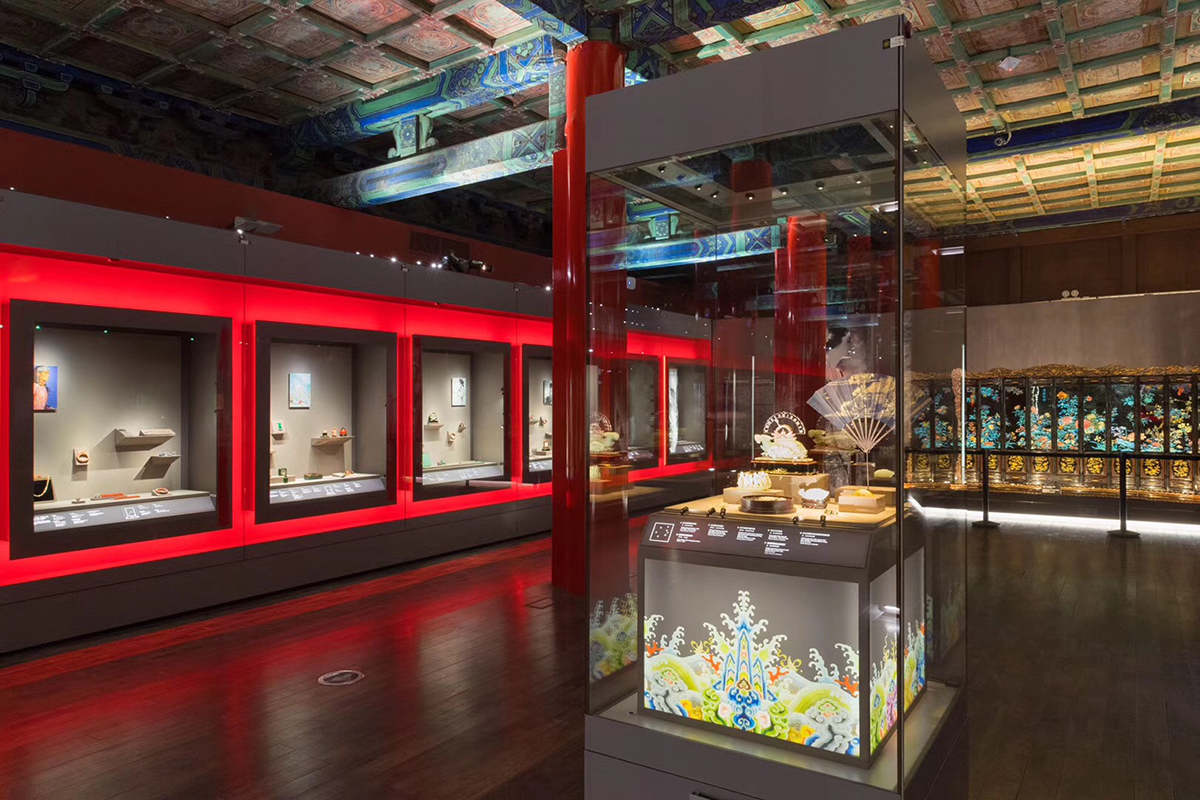 What does a champagne imperial robe from the Qing Dynasty have in common with a Cartier 1940's diamonds, platinum and white gold Bird of Paradise brooch? The answer is a reference to strength, power and eternity through the symbol of the phoenix that they both encompass. Such cultural references can go unnoticed without mediation tools to support the visitor: program content for mini-program and audio guides, cultural mediators training, internal staff training, and exhibition catalogue proofreading are part of the support that MB Projects provided to Cartier, in this unprecedented collaboration between China's most important cultural institution and a Maison which, through its 170 years of history, has collected many moments of shared cultural connections and exchanges between East and West.
For more info on Beyond Boundaries, please check:
MB News | Beyond Boundaries: Cartier and the Palace Museum Craftsmanship and Restoration Exhibition
---
4. The France China Foundation's Annual Gala Dinner at the Centre Pompidou
Paris – May 2019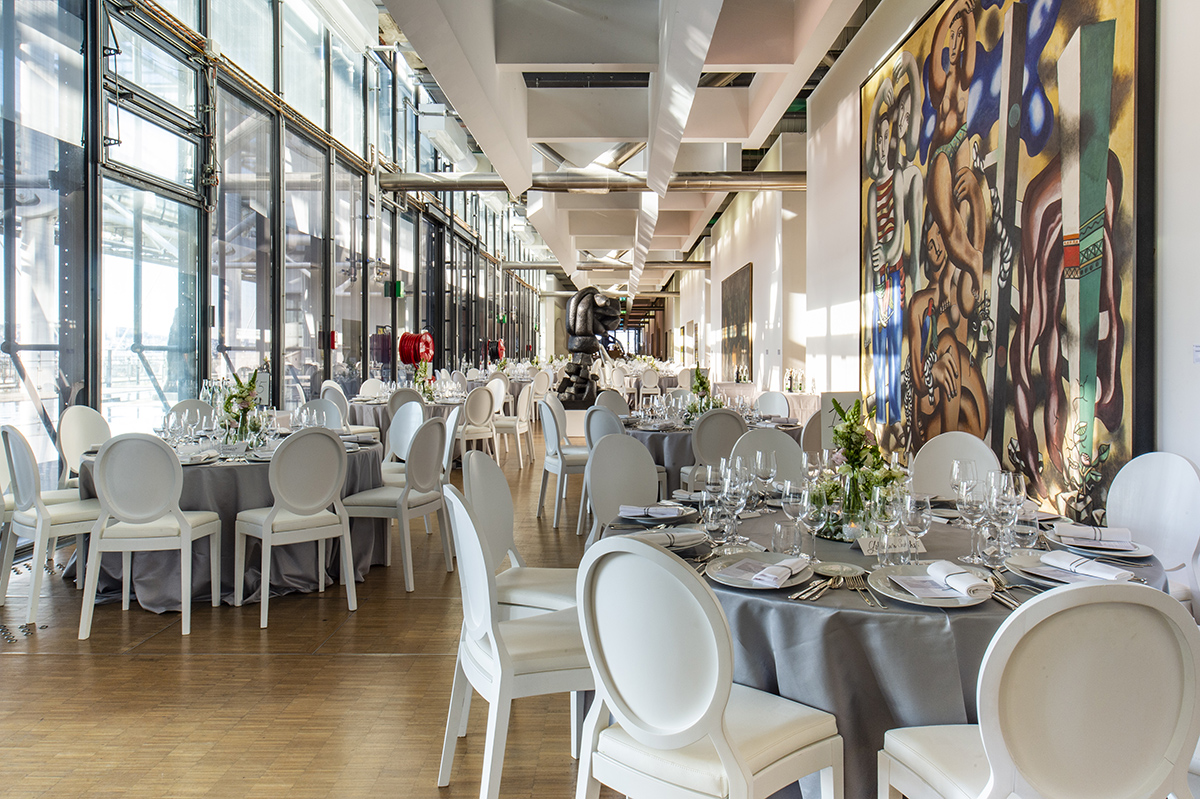 The Centre Pompidou, internationally recognized and emblematic cultural institution dedicated to modern and contemporary art, at the forefront of Sino-French cultural exchange with its upcoming Centre Pompidou x West Bund Museum Project in Shanghai, was the setting of the 3rd France China Foundation Annual Gala Dinner, a night that gathered more than 450 members of the political, economic and cultural circles from both countries, and that was held under the high patronage of the President of the French Republic, Emmanuel Macron.
For more info on the FCF Annual Gala dinner, please check:
FCF | 2019 Annual Gala Dinner at the Centre Pompidou, Paris
---
5. Launch of the France China Foundation's WeChat Account
May 2019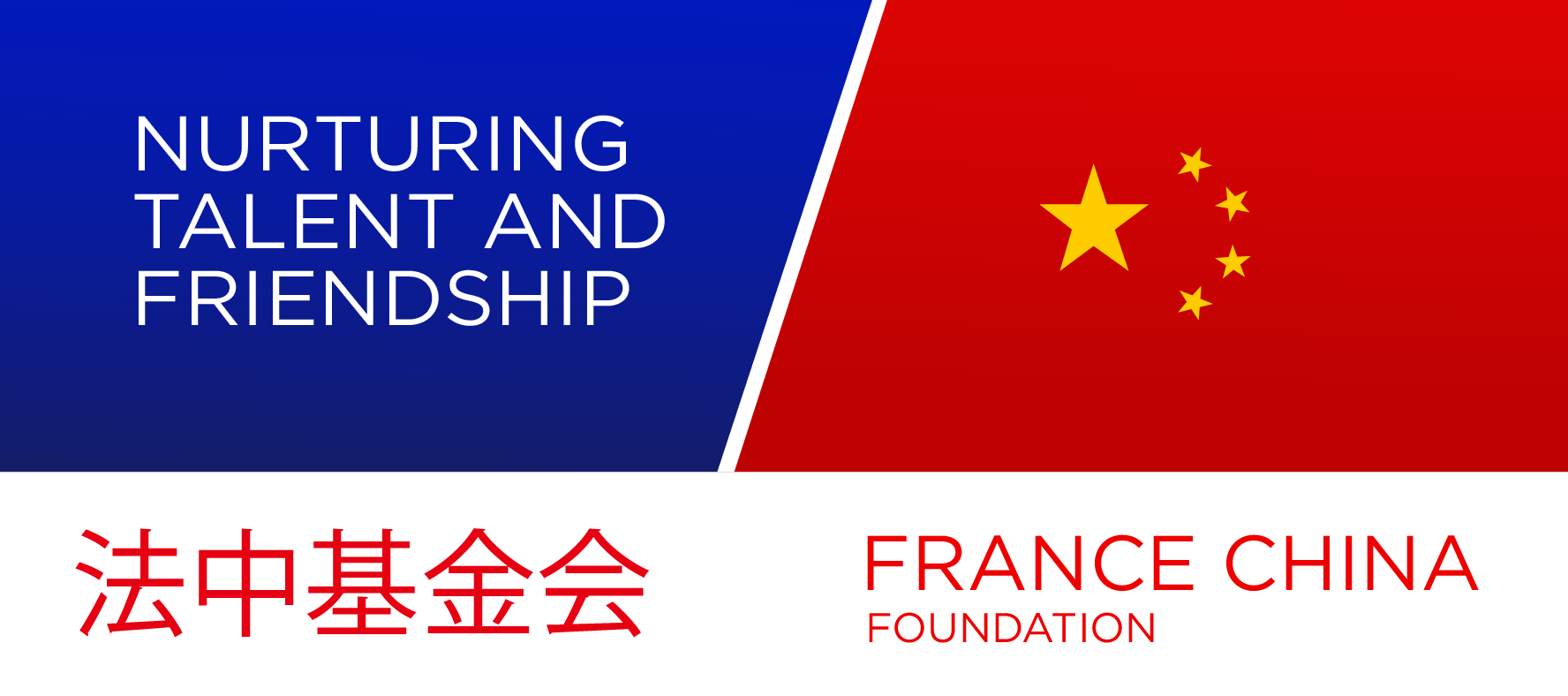 On May 2019 the France China Foundation launched its official WeChat account. This platform for dialogue between French and Chinese leaders of the two countries now has a direct communication tool with the Chinese public, where news about its members, activities and encounters will be regularly shared. Follow us to be the first to know about FCF news!
To follow France China Foundation's WeChat account, please scan the QR code below: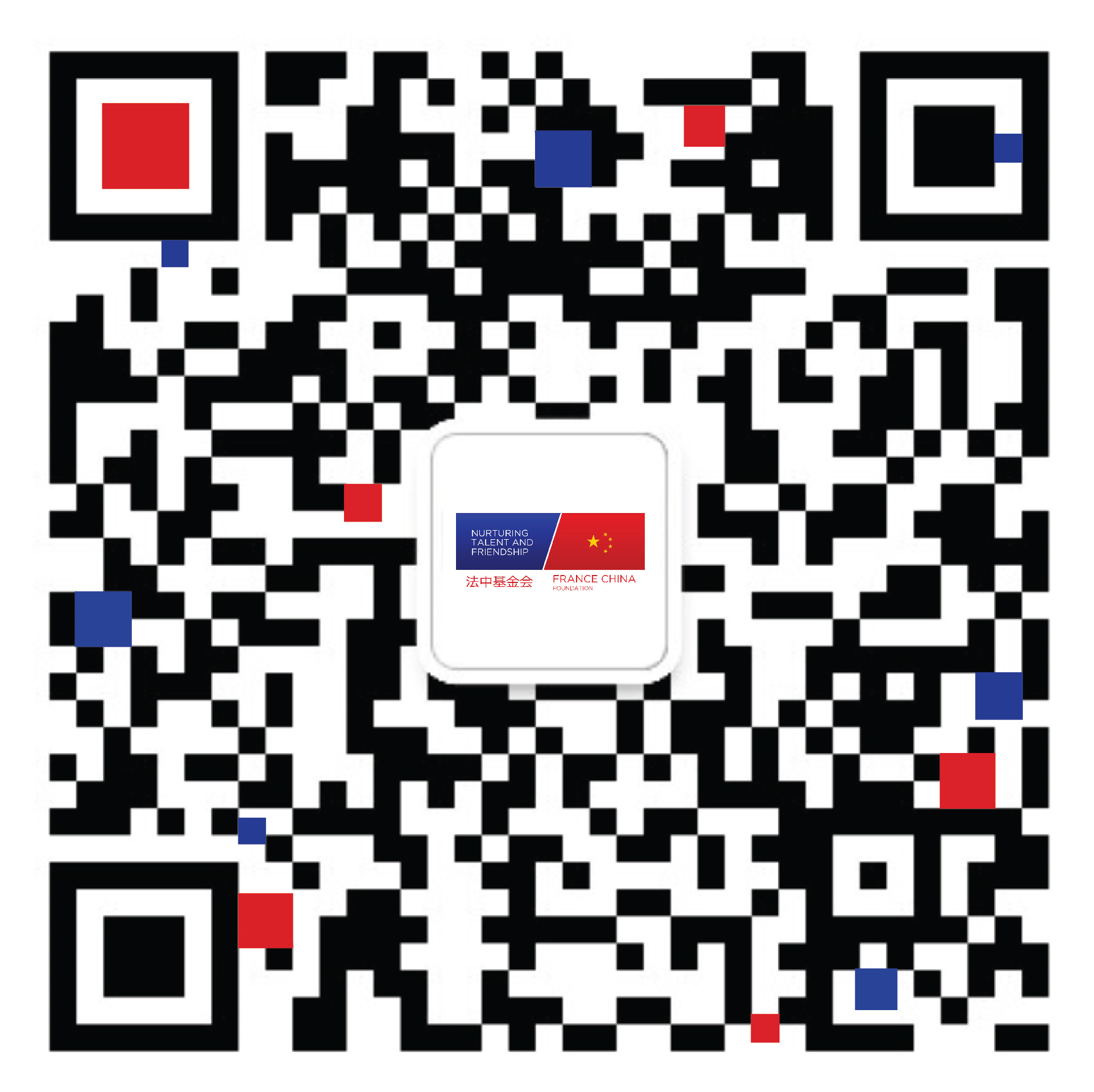 ---
6. Felice Varini's Danse d'Ellipses at the Galeries Lafayette
Shanghai – March 2019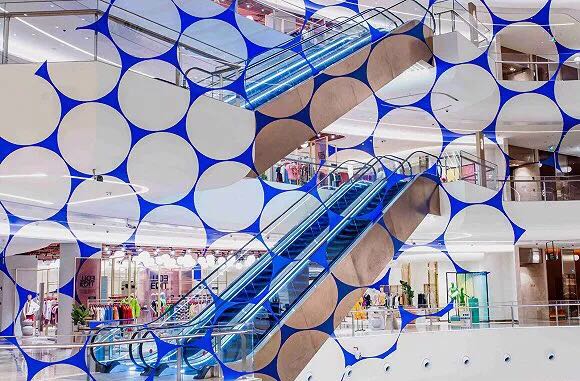 The four weeks leading up to the Chinese New Year of the Pig were particularly busy for the team of Swiss artist Felice Varini (b. Locarno, 1952), who worked relentlessly at the soon-to-open new location of the Galeries Lafayette in Shanghai's (Pudong). The result: "Danse d'Ellipses", a mesmerizing dialogue of color, space and perspective in intense blue, and the very first permanent artwork by the artist in China.
For more info on Danse d'Ellipses, please check:
MB News | Swiss artist Felice Varini's first work in China is now on view at the newly opened Galeries Lafayette in Shanghai
---
7. Paris Musées Social Networks
Ongoing

MB Projects represents Paris Musées in China through their local social media channels, where it engages with the Chinese public by sharing exciting news and content on WeChat and Weibo and creating lucky-draws and other interactive initiatives. Posts have focused not only on 2019 programming, announcing new exhibitions opening in the Parisian institutions, such as Thomas Houseago, Almost Human at the Paris Museum of Modern Art; Dos à la mode, at the Bourdelle Museum; or Romantic Germany 1780-1850 at the Petit Palais, but have also kept the public informed on the latest French cultural news.
To follow Paris Musées on social media please scan the QR code below: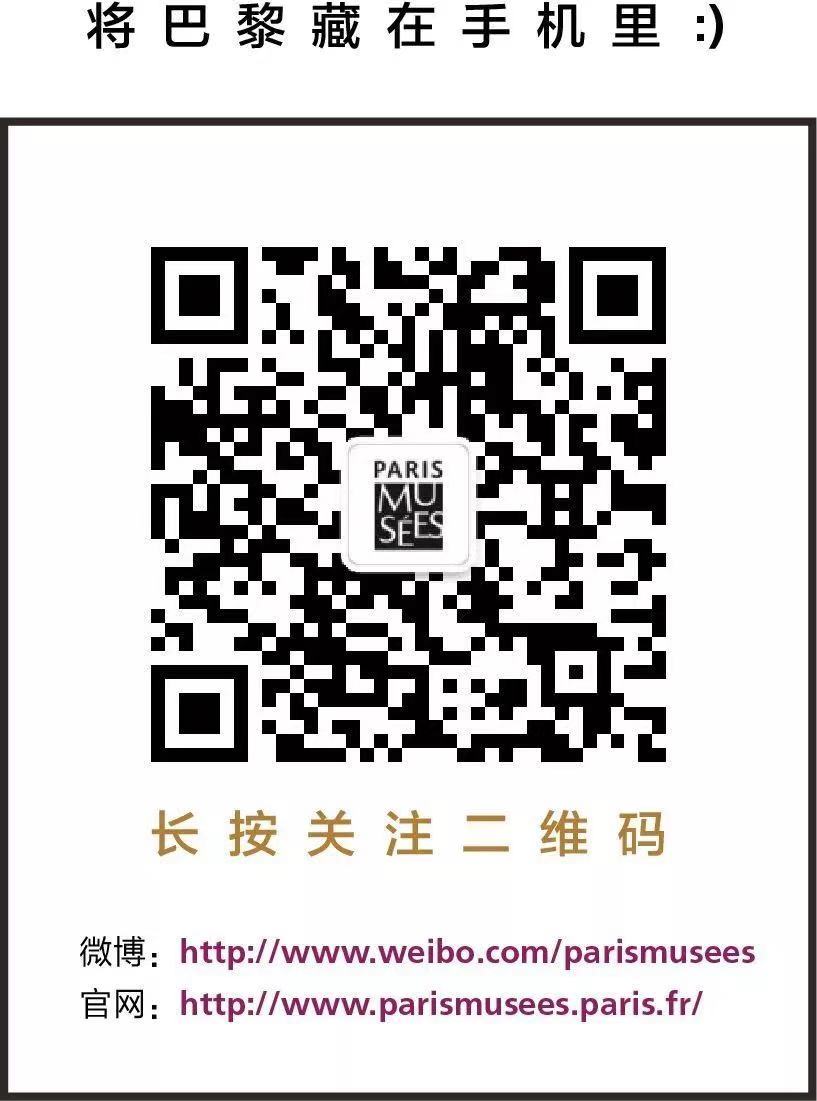 ---
8. MB Projects field trip to Wuzhen
April 2019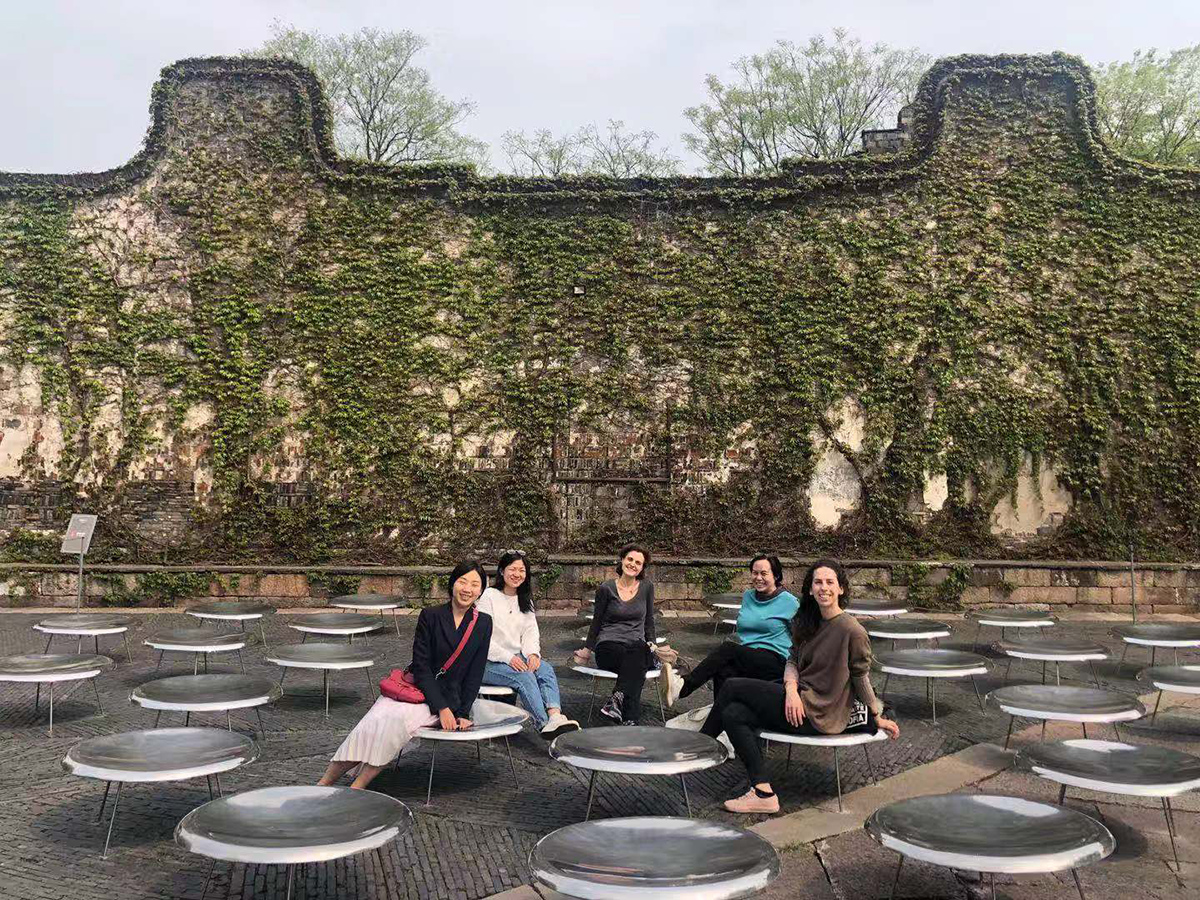 In April MB Projects visited Art Wuzhen, the second edition of this international art exhibition curated by Feng Boyi, which ran from March 31 to June 30, and featured works by local and internationally renowned artists such as Anish Kapoor (b. Bombay, 1954), Yang Fudong (b. Beijing, 1971) or Shirin Neshat (b. Qazvin, 1957) among many more. Wuzhen, an old town adjacent to the Beijing-Hangzhou Grand Canal, is also home to the Muxin Museum, designed by Chinese architect Lin Bing and hosting the works of Chinese painter, poet and writer Mu Xin.
---
And of course, we are also currently working on more projects for the fall… Including the soon-to-be open Centre Pompidou x West Bund Museum Project… But this will be announced in due time! Keep posted and enjoy the summer till then!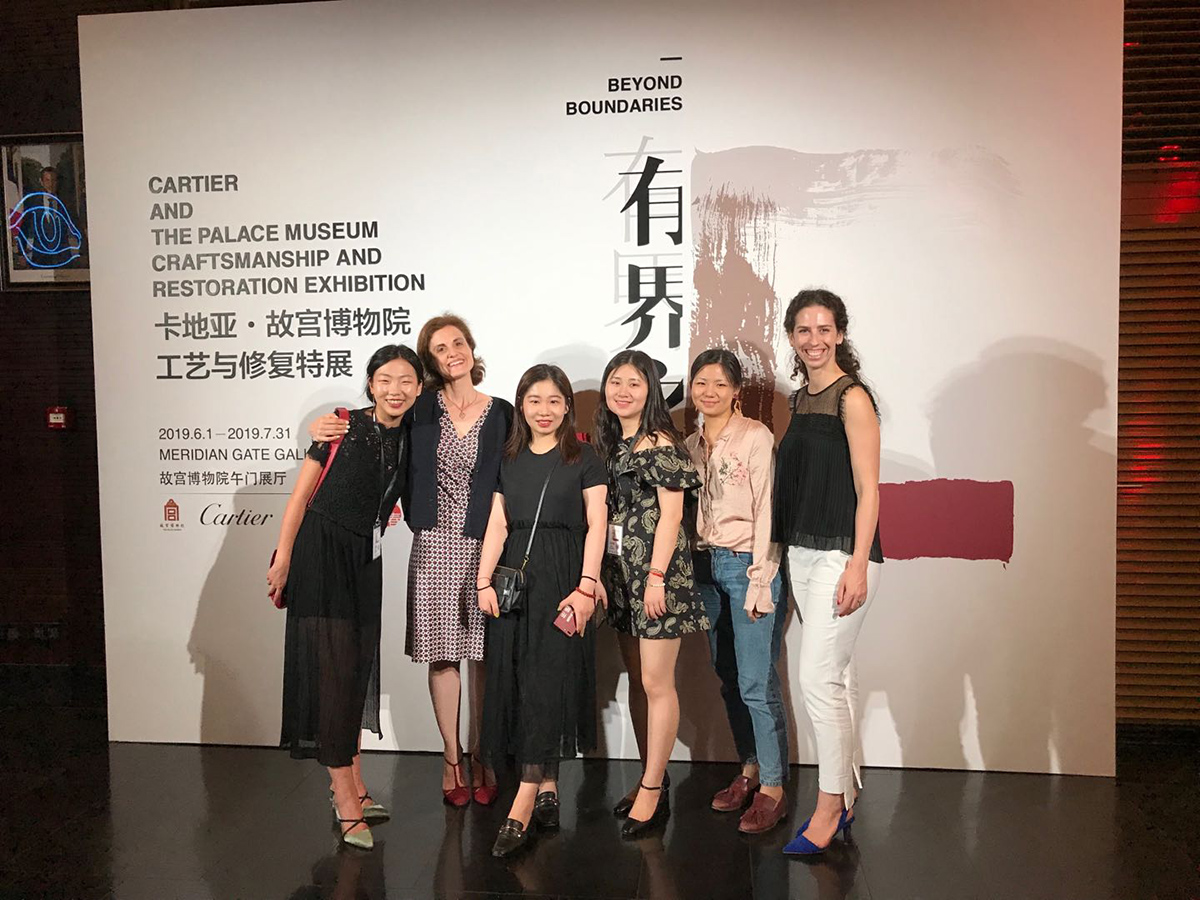 Finally, this was THE most important project for 2019… Welcome Luolin!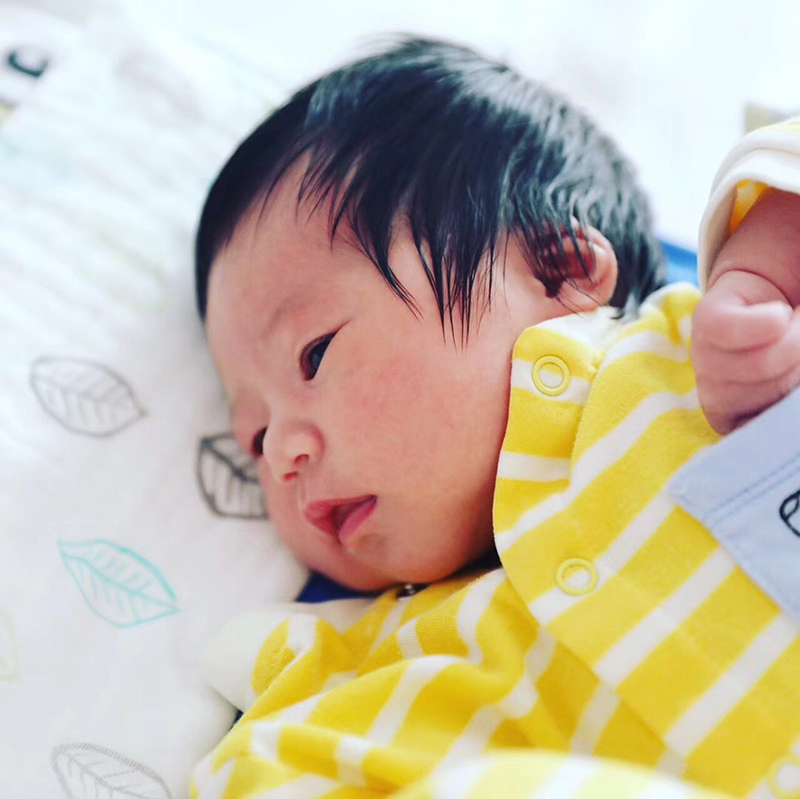 MB Projects is a leading agency in cultural strategy and management in China. It was founded by Marion Bertagna, a trilingual China specialist, with 20 years of experience in China and in the culture field. MB Projects assists International and Chinese cultural institutions, creative industry companies, and brands wishing to explore opportunities, develop activities, implement cultural projects, build partnerships, or extend their visibility in China.
www.mbprojects-china.com