MB Projects in French media Le Quotidien de l'Art
French media Le Quotidien de l'Art published in its July issue a feature about the growing activities of French cultural institutions in China, based on an interview with Marion Bertagna, MB Projects founder and director.
The report highlights both the increasing demand in China for content from French institutions and from the latter to develop projects in the country. Covering everything from digital communication to exhibitions, collaborations and more, the opportunities are big but so are the challenges. It is essential in every project to have the right insight to understand the cultural ecosystem in China and the partner you are working with in order to make them a success.
Read the full article here! (in French).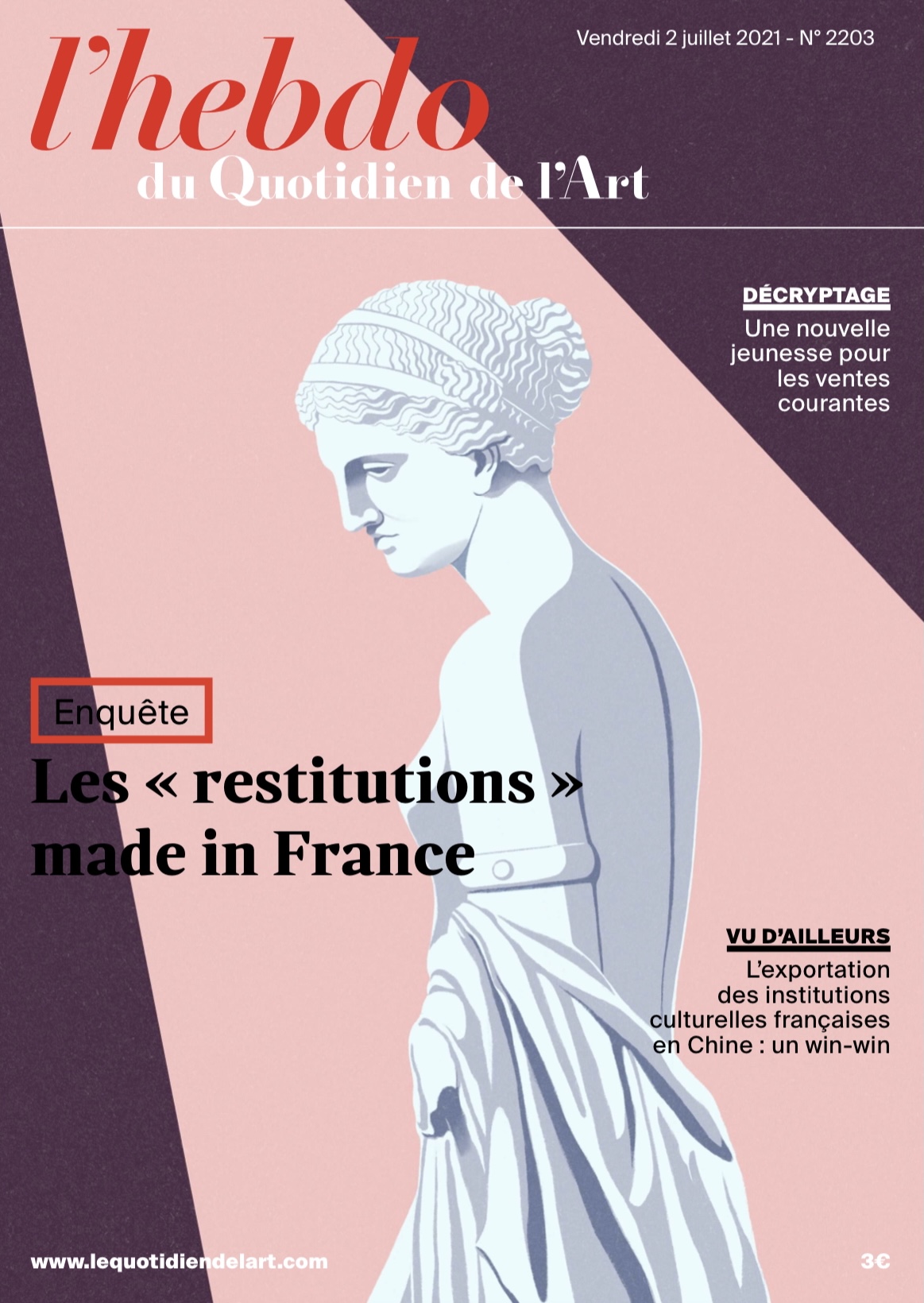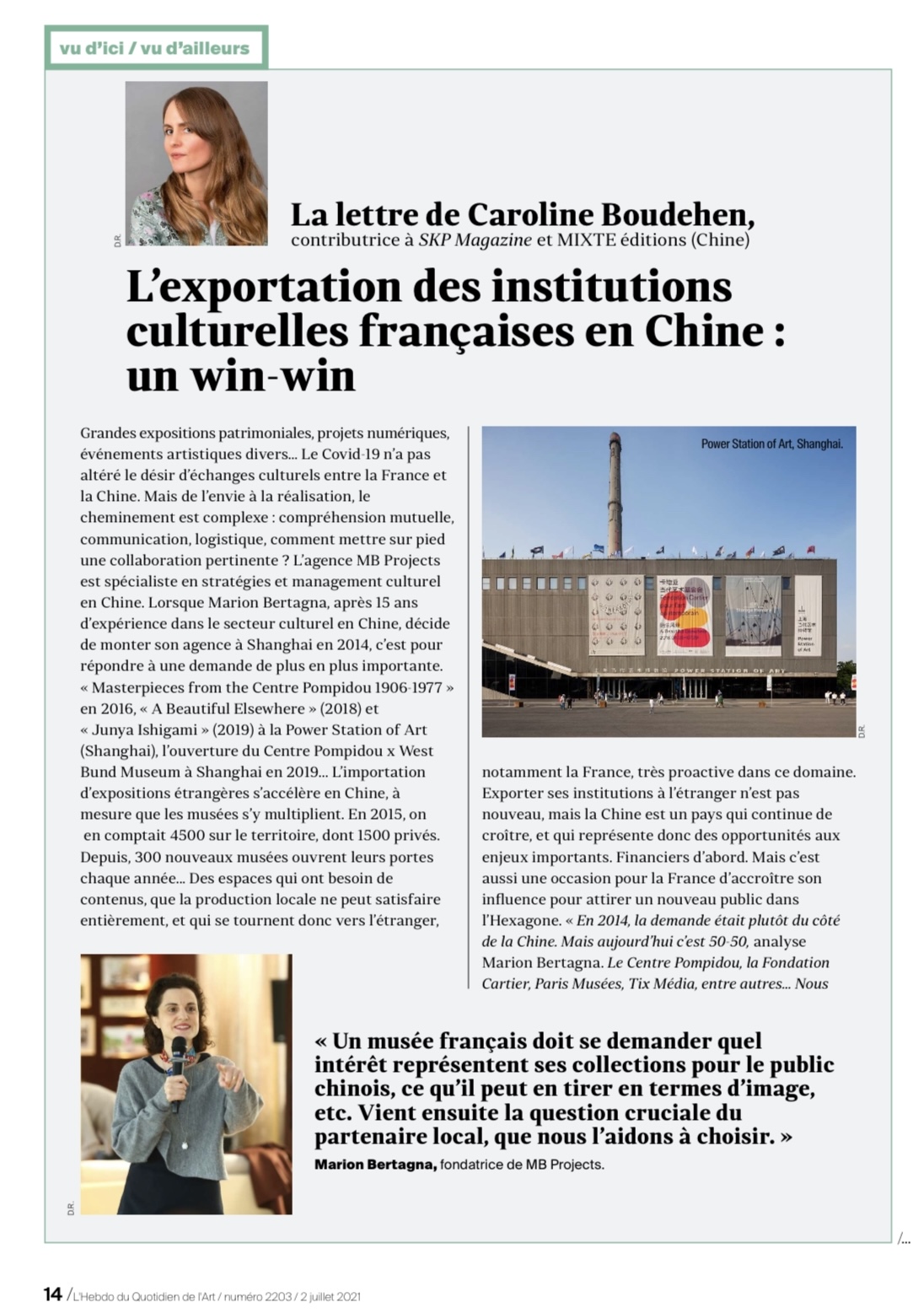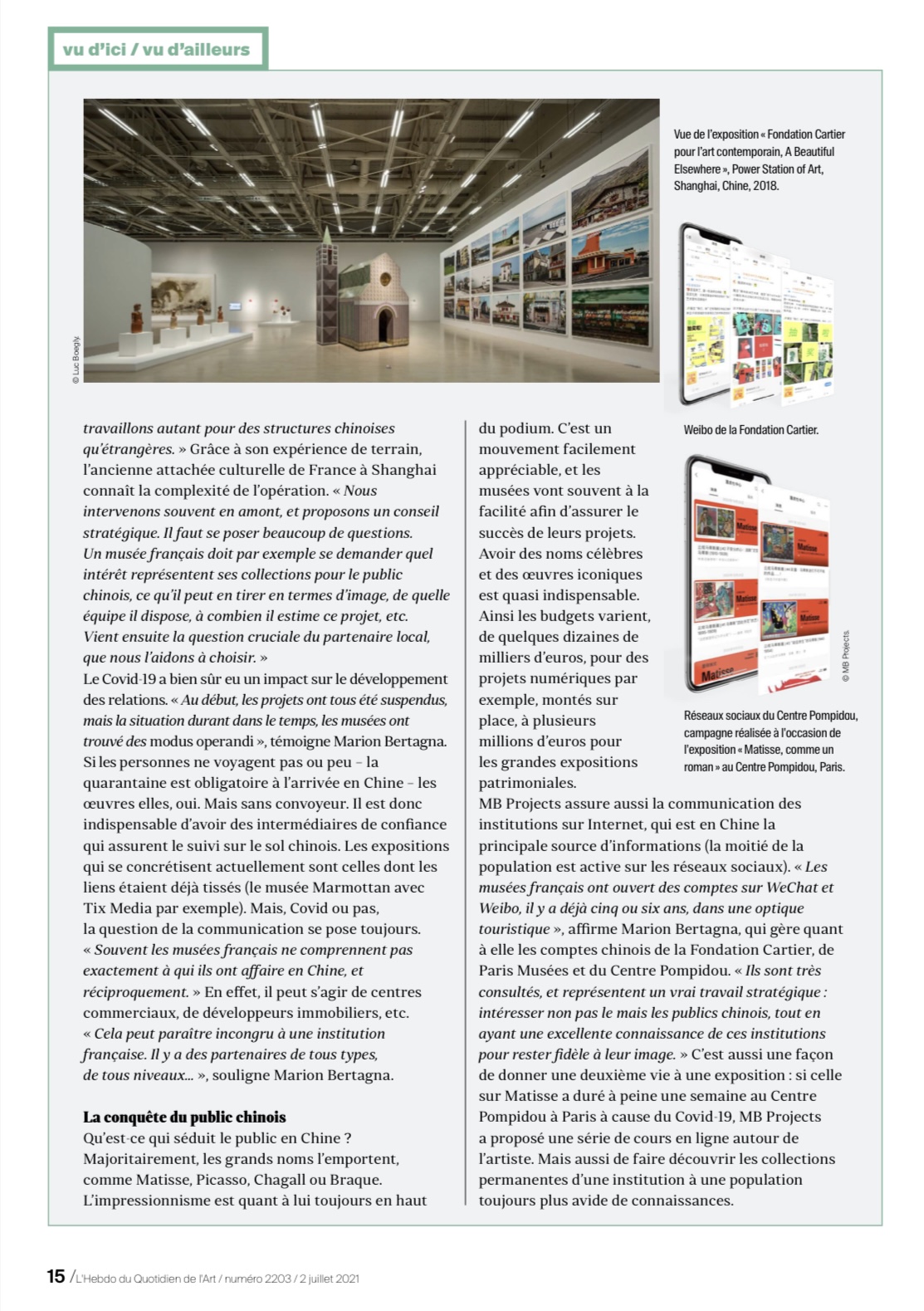 MB Projects is a leading agency in cultural strategy and management in China. It was founded by Marion Bertagna, a trilingual China specialist, with 20 years of experience in China and in the culture field. MB Projects assists international and Chinese cultural institutions, creative industry companies, and brands wishing to explore opportunities, develop activities, implement cultural projects, build partnerships, or extend their visibility in China.
www.mbprojects-china.com