MB Projects 2021 Review and Holiday Greetings
Exhibitions, performances, social media, seminars…2021 has bustled with projects and events for MB Projects and we are so happy to see that, in spite of travel and sanitary restrictions, museums, institutions, artists, and all players are not only adapting but creating new ways to keep working and interacting with the Chinese audience. We foresee an even busier 2022 but before we dive into the new year we would like to look back at the past year and announce some very special news we are particularly excited about:
MB Projects has been selected by the Château de Versailles to accompany them in their Chinese projects for the next three years. As from January 2022 MB Projects will take over the Château de Versailles' Chinese social media accounts including WeChat, Weibo, Douyin and more. We will also work on fundraising and sponsorship strategy, on communication, and support them with their exhibitions in China.
What 2021 looked like for us…
1. Digital Communication and Chinese social networks
Digital and social media remained one of the key pillars in communication and community building between foreign cultural institutions and the Chinese public. This year we continued to manage the WeChat and Weibo accounts of Centre Pompidou, presenting the latest news about the museum in France, notably landmark exhibitions such as Women in Abstraction, Georgia O'Keeffe in Paris or the Kandinsky and The Voice of Things exhibitions at the West Bund Museum in Shanghai. We will also release very soon the updated version of Centre Pompidou's mini-program so that the public can continue to visit and learn about the museum's extraordinary collections until travel to France becomes possible again!
Since 2017 we are managing the Chinese social networks of Paris Musées and in May this year we launched Hear Them Speak, a special campaign where Chinese KOLs based in Paris shared with the public their favorite museums, including the much awaited reopening of the Musée Carnavalet and the Maison de Victor Hugo.
On the occasion of the inauguration in Shanghai of Trees, Fondation Cartier's fourth exhibition collaboration with the Power Station of Art, we opened their bilibili account, a resounding success which in only 6 months has surpassed 10,000 followers!
2. Trees exhibition
Trees was first presented in Paris in 2019 under the original name Nous Les Arbres, a very special exhibition where, through the work of artists, scientists and philosophers, Chinese visitors were invited to reconsider the importance of trees in our world. At MB Projects we are delighted to have contributed to the exhibition with services covering international coordination, content, communication and mediation.
For more info about the Project, please check:
MB news – Opening of the exhibition "Trees" in Shanghai, presented by the Fondation Cartier and the Power Station of Art
3. Women in Motion at West Bund 2021
Women in Motion at West Bund, a program by Kering and the Centre Pompidou x West Bund Museum Project was presented in Shanghai from October 22 to 24. During three days the West Bund Museum hosted a contemporary dance festival aiming to celebrate, promote and support women's creativity in choreography. At MB Projects we are extremely proud to have accompanied Kering in the creation and launch of Women in Motion in China.
For more info about the Project, please check:
MB news – Inauguration of "Women in Motion at West Bund", a program to celebrate women's creativity in dance and choreography
4. The France China Foundation
For the past 7 years, we have been supporting the France China Foundation with their activities in China. In spite of travel restrictions the year has been full of activities for the foundation's Young Leaders, including online seminars on topics such as climate or tech, physical gatherings in Beijing and Shanghai for the China-based YLs, and in December hosting the "France-China Forum: Track 2", a high-end dialogue between senior experts from both countries on the topic of "France/Europe-China relationship and collaboration on climate change".
The France China Foundation has also been very happy to support various initiatives by its China-based YLs such as the Cartier x WWD Sustainability Forum or the first edition of D1 Academy organized by Dayone Capital on the topic of branding challenges and consumer trends.
---
And the list goes on…we also gave a seminar at the Chinese Museums Association Annual Training in Yangzhou, we have carried advisory services for clients such as Fotografiska, Club Med and Arte Charpentier…
We are very excited about 2022, which is also the year in which MB Projects will turn 7 years old! We would like to thank all our clients and friends for their support in this adventure and we very much look forward to keeping working and celebrating with you! In the meantime we wish you a wonderful holiday season!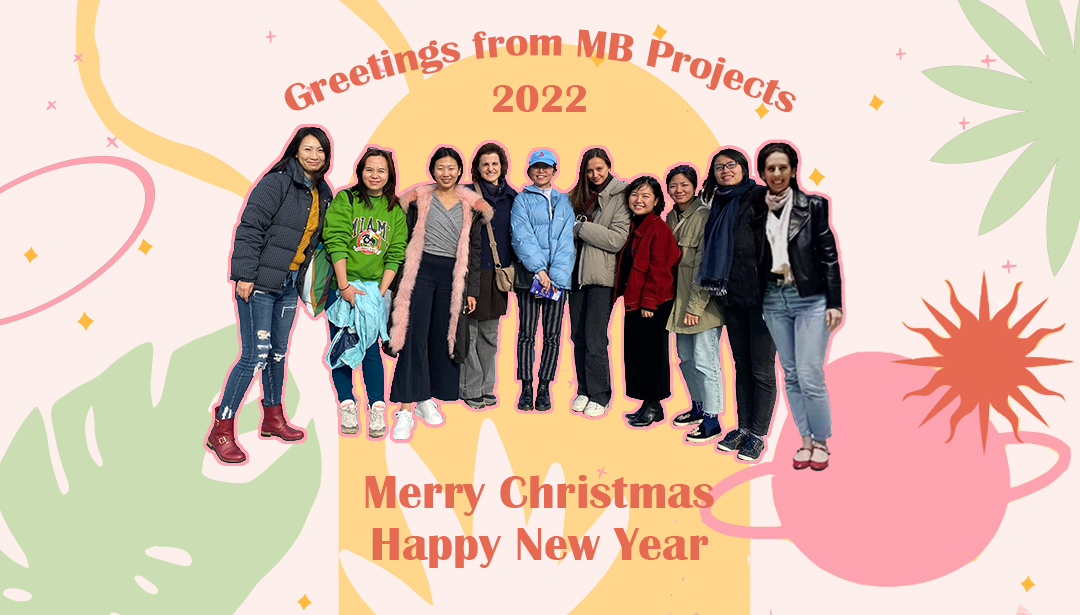 ---
MB Projects is a leading agency in cultural strategy and management in China. It was founded by Marion Bertagna, a trilingual China specialist, with 20 years of experience in China and in the culture field. MB Projects assists International and Chinese cultural institutions, creative industry companies, and brands wishing to explore opportunities, develop activities, implement cultural projects, build partnerships, or extend their visibility in China.
www.mbprojects-china.com
Copyrights:
Trees exhibition view, Power Station of Art, Shanghai 2021 Photo © shared by Weibo users
Duan Ni, The Portrait of the Crowd, Shanghai 2021 Photo © Fan Xi
Shi Jingxin, Shell Act. Spring Ksana, Shanghai 2021 Photo © West Bund Museum
Forum Track 2, Paris 2021 Photo © France China Foundation
WWD x Cartier Sustainability forum, Shanghai 2021 Photo © Cartier China
D1 Academy, Shanghai 2021 Photo © Dayone Capital