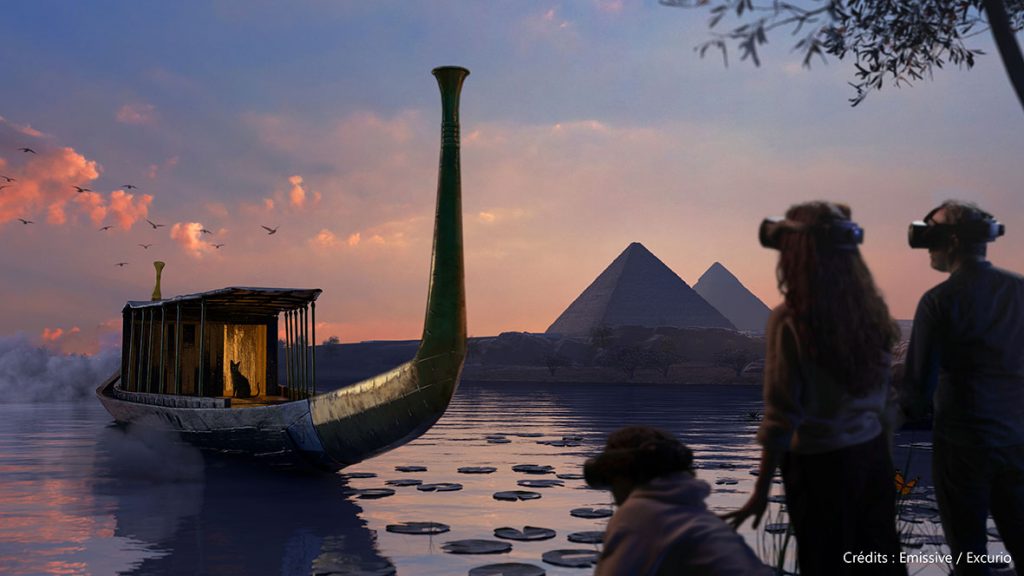 Since 2022 MB Projects is assisting Emissive in the development of their activities in China, including market research and business development for the deployment of the "Immersive Expeditions" in China.
Emissive is an award-winning company, creating outstanding immersive experiences in virtual and augmented reality. Founded in 2005 by Emmanuel Guerriero and Fabien Barati, two passionates about immersive technologies, Emissive has today a team of 25 experts based in Paris: designers, 3D artists, developers, animators, and project managers.
The "Immersive Expedition" format, an original concept by Emissive, was born from extensive experience in cultural mediation and is the result of many years of development and investment. Powered by cutting-edge technologies and impactful storytelling, they allow you to visit, in groups, the cultural and scientific heritage of humanity as if you were there.
Emissive is the creator of two Immersive Expeditions: "Eternal Notre-Dame", where visitors discover the emblematic monument in all its aspects by travelling through space and time and becoming an actor in the rebirth of the monument; and "Horizon of Khufu", a journey in Ancient Egypt taking visitors on an immersive expedition to discover the Great Pyramid of Giza and then travelling 4,500 years back in time to attend the funeral of King Khufu, a genuinely emotional journey into the heart of Egyptian culture.
For more information please check our blog:
MB News | World premiere of the "Horizon of Khufu" at the Arab World Institute, a journey in Ancient Egypt using cutting-edge VR technology.