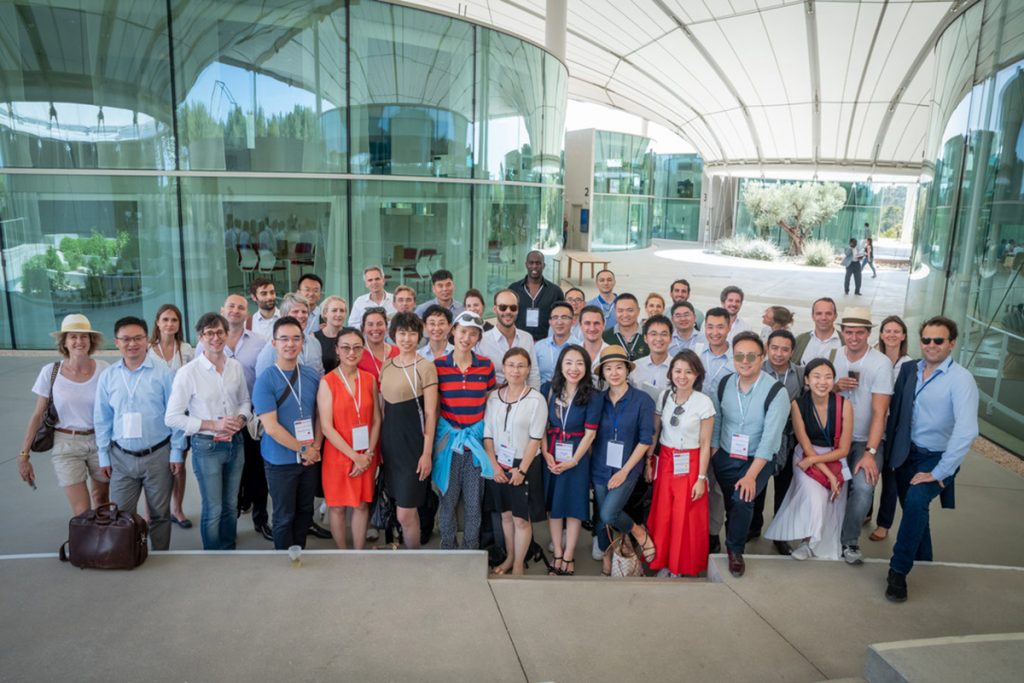 Marion Bertagna is the Secretary-General in China of the France China Foundation. She is the main contact for the Foundation's official Chinese partner, CPIFA, and coordinates the Foundation's activities in China.
About the Foundation:
Created during the summer of 2012 by a team of diplomats, entrepreneurs and artists, the France China Foundation encourages the development of relationships between French and Chinese leaders, to stimulate their interest in the other country and to inspire them to set up joint projects.
Its main activity consists on organizing an annual Sino-French «Young Leaders» program, which takes place alternately in China and in France. This four-day seminar brings together about 40 highly talented leaders from China and France who are selected for their outstanding political, economic or cultural backgrounds. All along the year, the France China Foundation organizes Sino-French events, with either a business, political, cultural or academic focus. These events take place in France or in China, facilitating dialogue between French and Chinese leaders.
The France China Foundation can rely on both political and institutional support, especially through its Strategic Committee which gathers leading personalities from France and China. In China, the official partner of the France China Foundation is the Chinese People's Institute of Foreign Affairs (CPIFA), which plays an important role in the debate on international affairs and organizes high-level exchanges with foreign countries.
For more information on the Foundation, please check the website: www.francechinafoundation.org and our blog:
FCF | Marion Bertagna appointed Secretary-General China of the France China Foundation
FCF | 2016 Edition of the Young Leaders Program in Zhengzhou and Beijing
FCF | First Gala dinner of the France China Foundation at Hôtel de Lassay in Paris
FCF | France China Foundation 2018 Gala Dinner at the Château de Versailles in Paris
FCF | 2018 Edition of the Young Leaders Program in Chongqing and Beijing
FCF | 2019 Annual Gala Dinner at the Centre Pompidou, Paris
FCF | 2019 Young Leaders Seminar in Provence and Paris